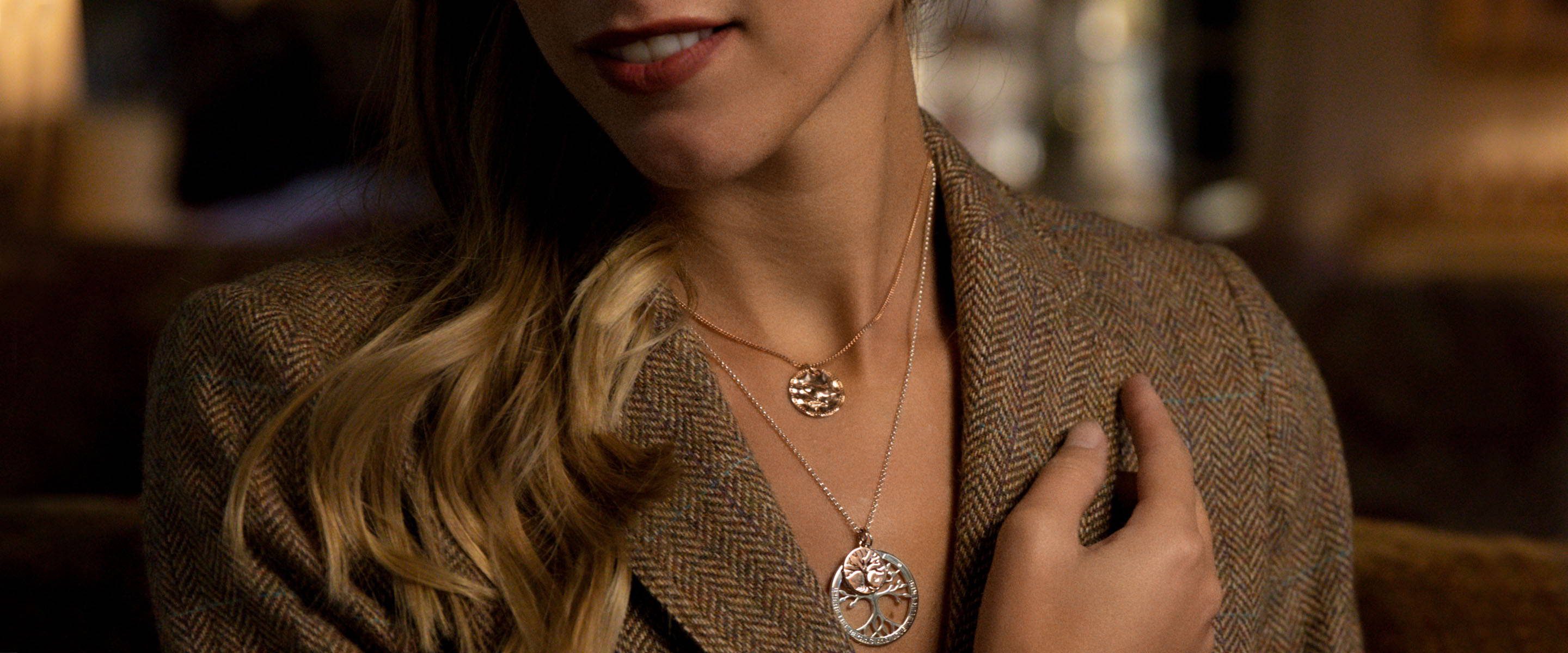 Wildwood Collection by
Steff Jewellery
There's nothing that beats taking a gentle walk through the countryside of the UK, enjoying everything that the natural Floral and Fauna of our beautiful country has to offer. This particular collection pays homage to nature and the wonderful colours, creatures and autumnal features that we come to love throughout the year. Each piece within this collection has been handcrafted to provide a striking contrast against neutral styles and gives the wearer a standout piece that can be worn alone or as part of a collective look.
Wildwood Design
Inspiration
This whimsical collection takes inspiration from the beauty of our ancient woodlands and blends delicate yet legendary icons to create a beautiful style. Featuring beautiful bees, voluptuous acorns and delicate daisies, these truly magical pieces are made with love to last. Much of the collection has a very warm and comforting feel that is aimed to make the wearer feel at ease with what they're wearing, however they wish to wear it!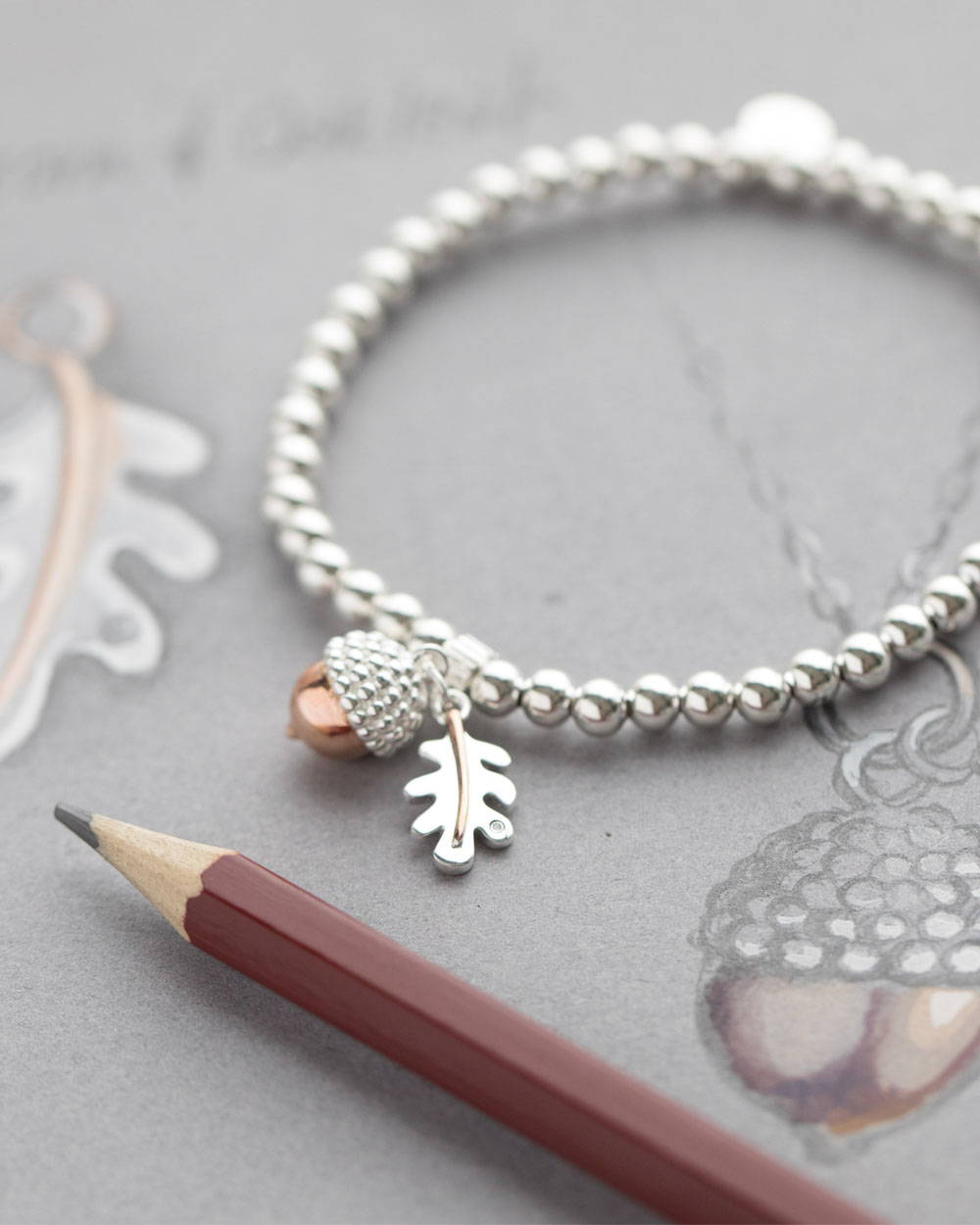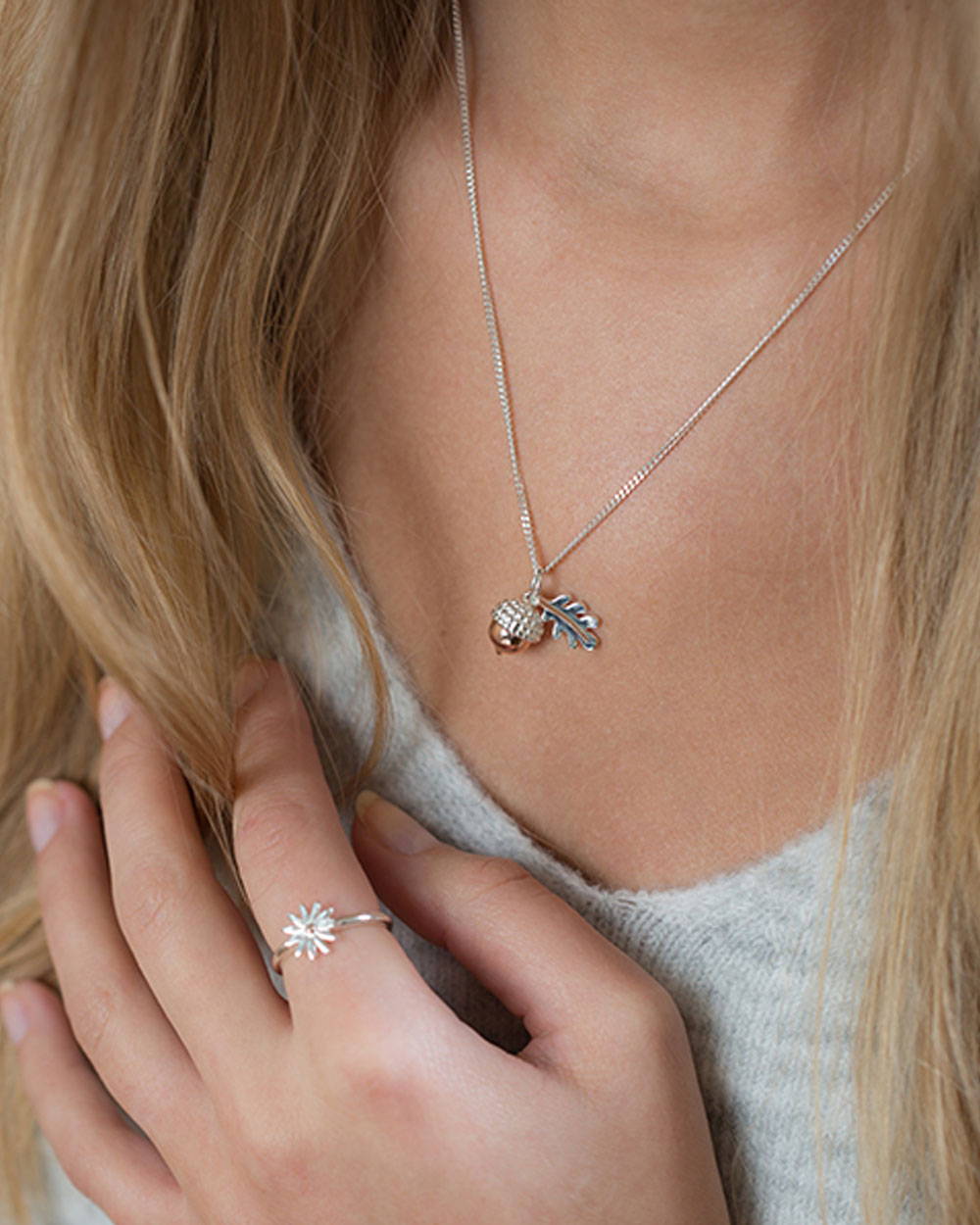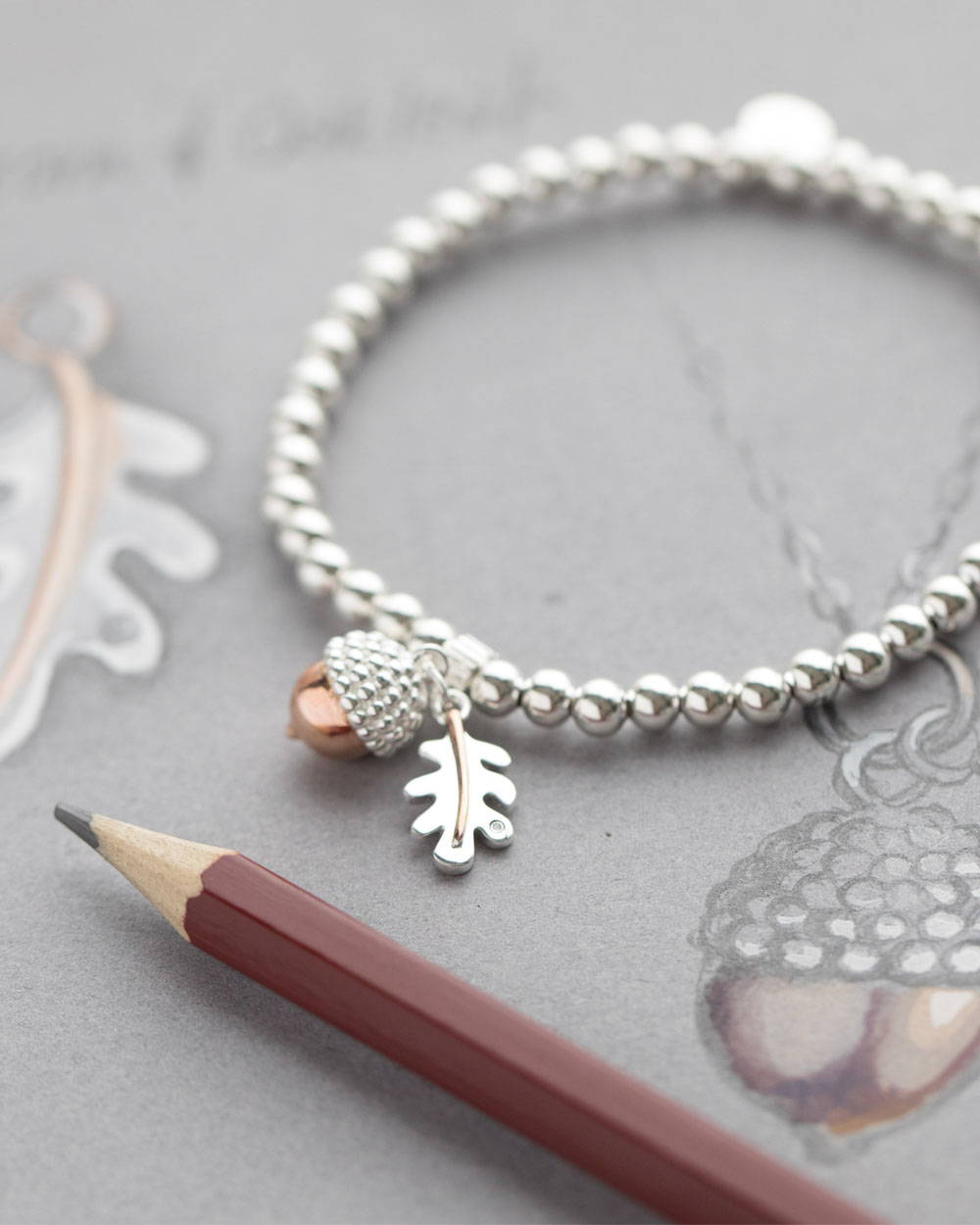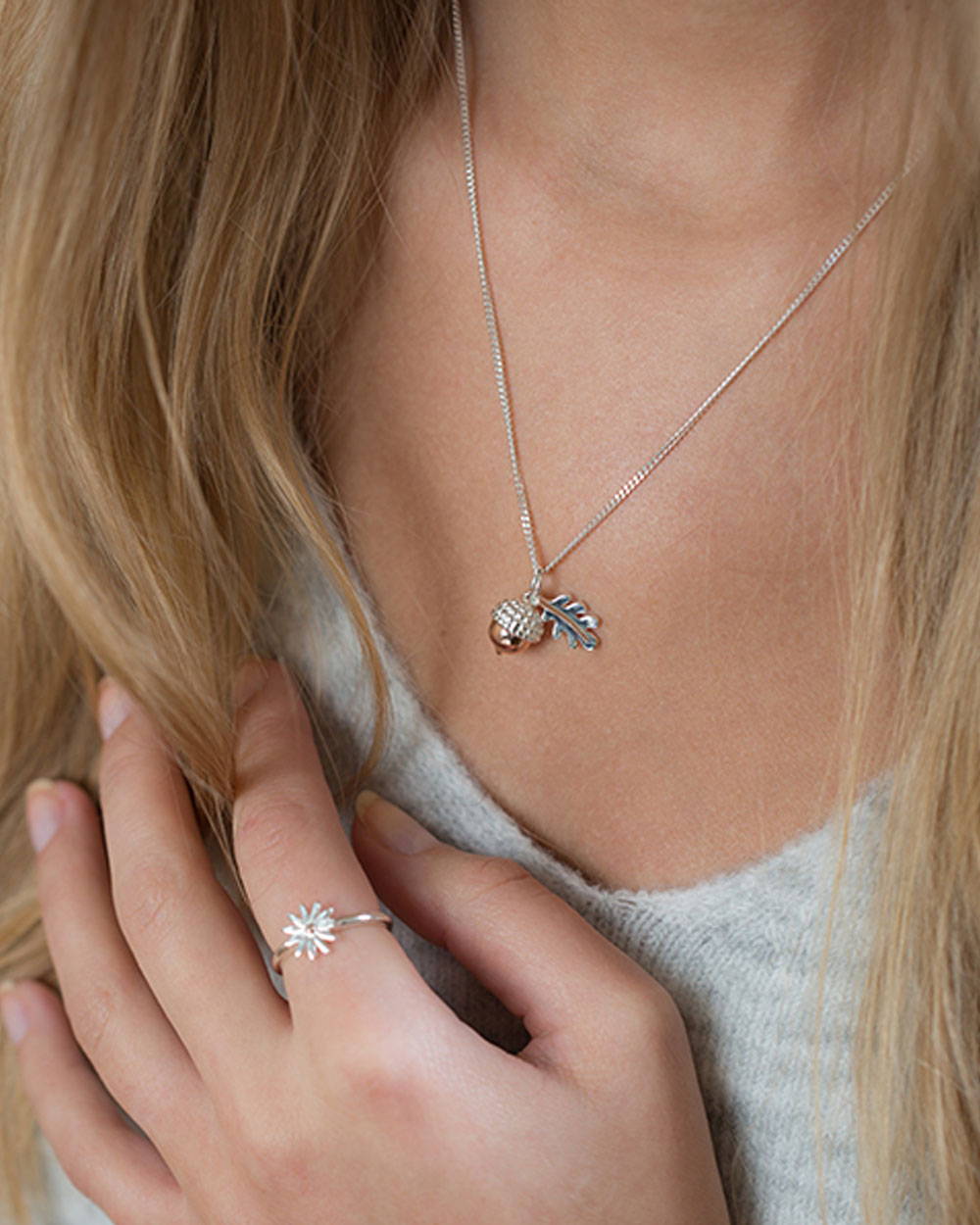 A beautiful series of designs inspired by the stunning changes that Autumn brings. This particular range uses the natural beauty of the acorn and the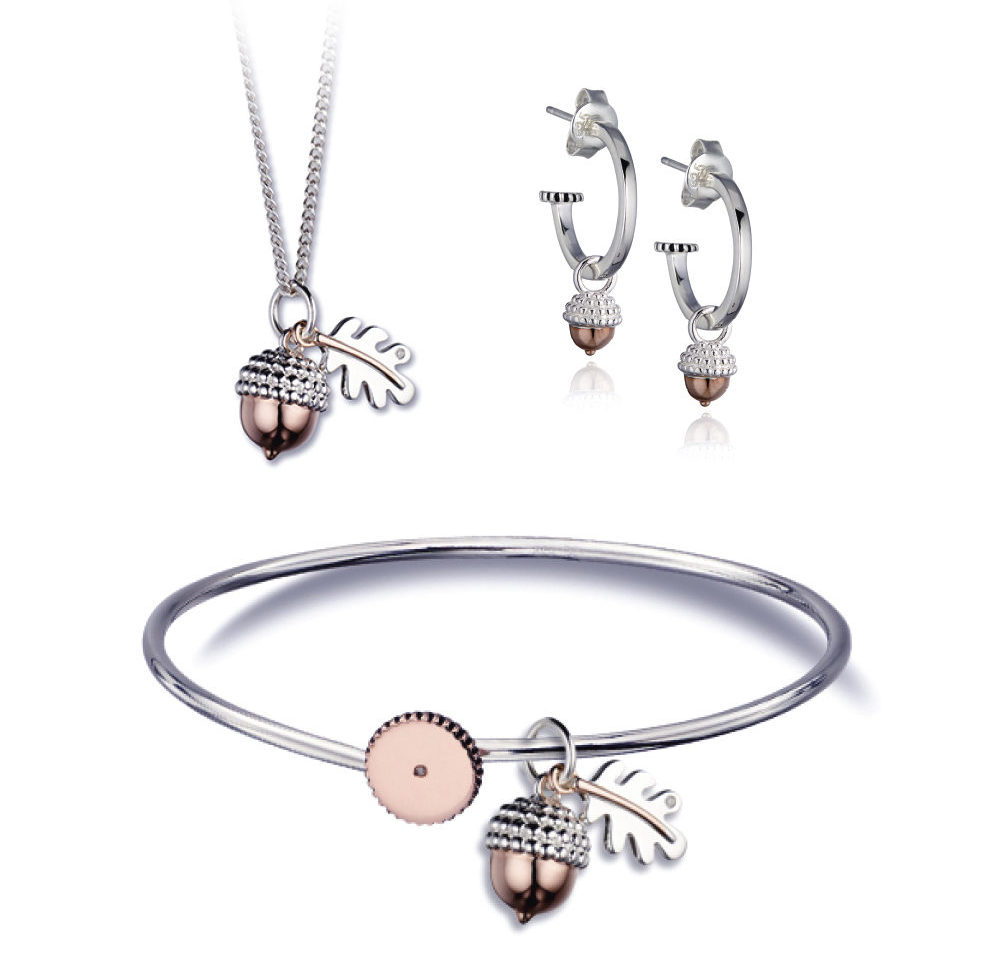 The Tree of Life is a powerful symbol found in many different cultures, religions, and spiritual practices. It represents the interconnectedness of all beings and our shared journey through life. It's this journey through life that we have encapsulated in our stunning Tree of Life jewellery, providing truly memorable keepsakes that will travel everywhere with you on life's rich tapestry.